ADHESIVE FILM ON WALL OR PANEL
A simple and often elegant solution. The signage at Neopaul is cut from self-adhesive film by a CNC plotter and stuck directly to the wall. Wide choice of coloured foil.
RELIEF LETTERS ON WALL OR PANEL
The signage is stuck directly to the wall in relief letters made of expanded polyethylene. This creates a depth effect.
To achieve recognizable signage in large buildings, Neopaul applies basic modules creatively. These modules can be replaced quickly.
LED SCREENS AND NEWS TICKER
Integrating an LED screen or news ticker into your wayfinding allows you to update information quickly. You can also use the screens for your marketing or other communication.
Bringing your wayfinding information together on a column is a good idea. Each stand-alone element attracts more attention than a sign against the wall. Neopaul installs columns outside and inside the buildings, where possible.
PANEL AND ARROWS ON POLES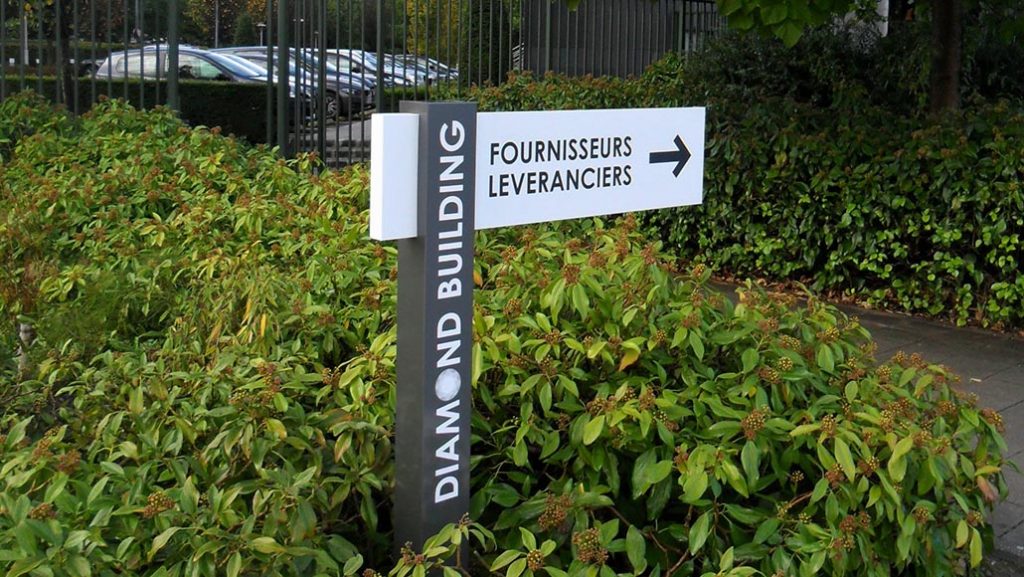 This is basic outdoor signage. Neopaul takes up the challenge to work out these signs in your corporate identity. If you wish, we can place very simple arrow-shaped panels on poles, equipped with reflection.